2
Keys Open More than Doors
When there's not much to see,
the unseen may be in greatest need of diagnosis.
At the Value Vision, workers are nearly finished
with construction but the fish tank hasn't arrived yet. They put up wallpaper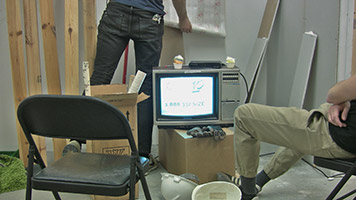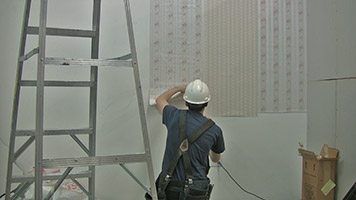 and lay down rugs and debate whether or not the door should be repainted. There's an eye chart, expired magazines and crappy chairs - but no Doctor in sight.
In the basement
, Dr. Ned Charles works secretly. Upstairs, the workers wonder what's happening down there but finds their televised soap opera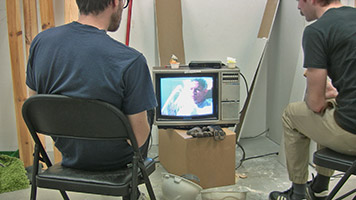 more interesting.
What appears to be a storage room is arranged in anticipation of an overnight guest.
Bronco waits at the park for more than an hour. He makes phone calls and passes the time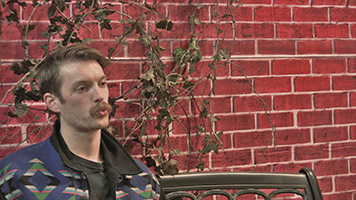 wondering what's keeping his Mom. When his Mom finally arrives at the park, she's with Ciara. As Bronco excitedly informs his Mom of an upgrade to their accommodations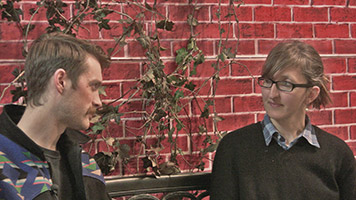 , she halts him to explain
that she and Dad have decided to take their vacation in Brazil instead of Hawaii, and they are taking Faith with them. The change offends Bronco and he struggles to retain his laughter. Knowing how traumatic the return to Brazil may be for Faith, Bronco vows to keep it from happening and storms off.
Aiden checks in on the progress of his house. Finding no place to hang his hat, he heads to the park and finds a park bench to sit and stew.
In a late night meeting at the park, Gideon criticizes the Value Vision Receptionist for being fifteen minutes late, then mentions a shipment coming in on Thursday. The Receptionist assures Gideon he's up for the job and Gideon gives the Receptionist a phone
by which he'll get messages.
Tomorrow's News:
An elderly woman recalls the name of a strange doctor.
Aiden's late-night jogging has Hope worried.